Accounting Services
Accounting services and related consultancy services in the field of taxes and taxation is a traditional activity of our company that has developed since our founding in 2004.
Оur accounting services are divided into two groups – for legal entities and for individuals, with prevailing services for corporate Clients.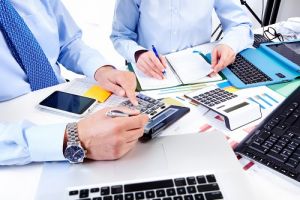 A. Accounting sservices for corporate clients (subscription basis, service contract).
Our Accounting services include:
complete company's operative accounting services, monthly accounting closing and determining of the monthly financial result, processing of all tax liabilities and tax payments, preparation of bank transfer orders related with the payroll and civil contracts, VAT law (monthly processing of VAT declarations and VAT payments), registration for VAT purposes of a company;
everything regarding corporate income tax law and the  Personal Income tax Law;
monthly accounting processing and closing, and preparation of the monthly trial balance;
annual closing and annual financial reporting, annual tax declarations;
managerial accounting & managerial reporting;
consulting and advisory services on labour, social security, accounting and tax questions and cases;
full administration of the relationship between the tax liable person, and the National Revenue Agency. We represent our clients in connection with all administrative procedures and processes, and on all aspects of their relationship with the NRA. To do this, we require a notarized power of attorney.
B. Accounting Services for individual clients – physical persons:
preparation of annual tax declarations of physical persons and consulting on the personal income tax issues;
declarations related with the social insurance of the physical persons and the self-insured persons, including foreign citizens and expats;
advises and consultancy regarding the individual finances of the physical persons;